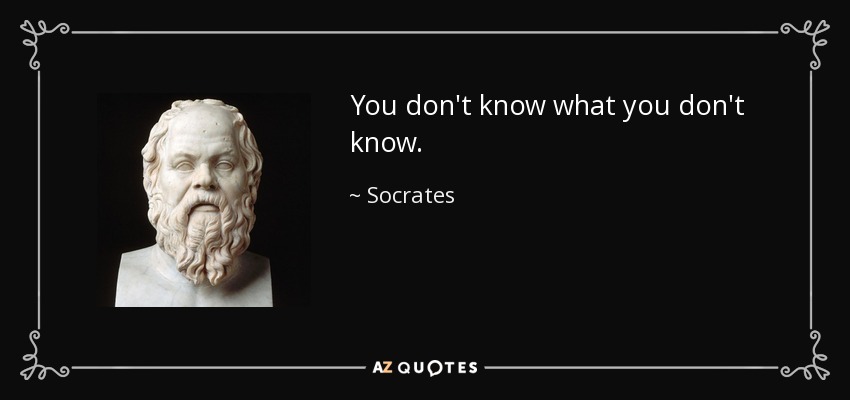 We're talking about things that you don't know. Guess what? They're probably the things I know. And you know, the things that I don't know are the things that you know. That's why it's so important to remember and remind ourselves "You don't know what you don't know." I know that seems profound and doesn't even make sense sometimes, but it's true. So for instance, many people don't necessarily know how to go buy an apartment building, but there are some that do know. Many people may not know how to repair their credit, but there's some that do know. Other people may not know how to buy their first rental, but there's some that do know. So the key is surrounding yourself with other people that will help you, either one, gain the knowledge, or get the things done that you want done because they have that knowledge.
So many people right now are wanting to take advantage of the great rates in the housing market. And in doing so they want to buy more rentals. But they live in an area that is not very conducive because the housing market is just going through the roof and the prices are unbelievably high and they're like, there's no way I could ever do that.
Good news! There is a way that it can be done. You team up with somebody that's already doing it and then you gain the knowledge and you decide if that's something that you want to do. Or you team up with somebody that's already doing it. And if you don't want to focus on the knowledge side of it because you don't want to rinse and repeat and do it yourself, you would just rather keep working with that partnership that you've created so that now you can keep doing it. But they do the majority of the work and it's kind of plug and play a little bit. Those scenarios do exist and it is possible for you to do this. For instance, did you know that there are markets across our great nation that you can buy duplexes for as little as $20,000? I know it is so hard to fathom because you probably live in an area that they're not that inexpensive. Now, granted, those areas, those properties may need some work that
might be older or they might be vacant, or they might be rundown and need some maintenance and what not.
And in your mind, you're thinking, "Well, I can't do that. I live 3000 miles away. How am I supposed to do it over there?