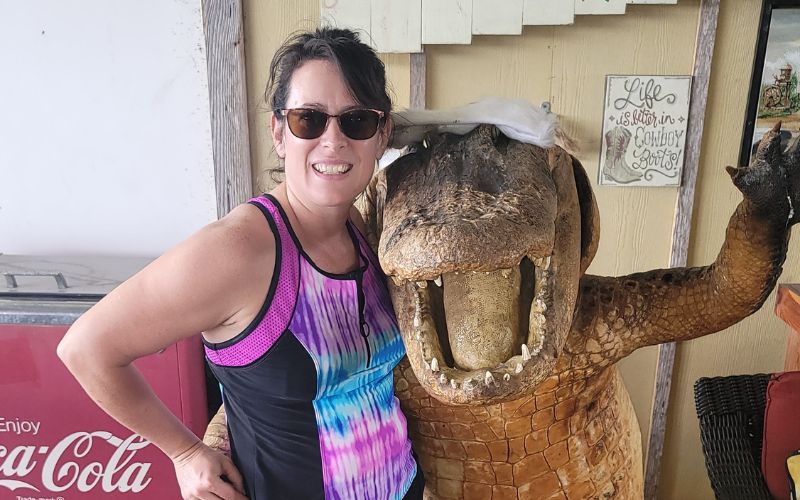 Wait what? Yes this is episode 81. Well not too hard to believe when we've been 100% remote since Nov 2020. This week's episode finds us in Clermont, Florida, where consequently, one of our favorite Escrow agents recently moved with her hubby. But that's for another day. Today we are out looking for adventure, which for Kurt and I usually means hiking, biking, or getting dirty climbing through something. Today started out pretty exciting, but ended rather calmly.
We went to a place called Showcase of Citrus.  It is a grove of various kinds of citrus trees that they pick and they have you pick.  I had no idea there was any kind of orange other than the kind we see in the grocery store.  So they have pineapple oranges, which despite their name we did not find them to be very tasty, they may just not have been ripe.  They have honeybells which are almost a pear shaped orange and they are super sweet and juicy.  Their flesh is almost the color of a pink grapefruit.  Most folks know that they inject dye into the oranges that go onto the grocery store shelves, so we have to get over that when we decide to pick some for ourselves.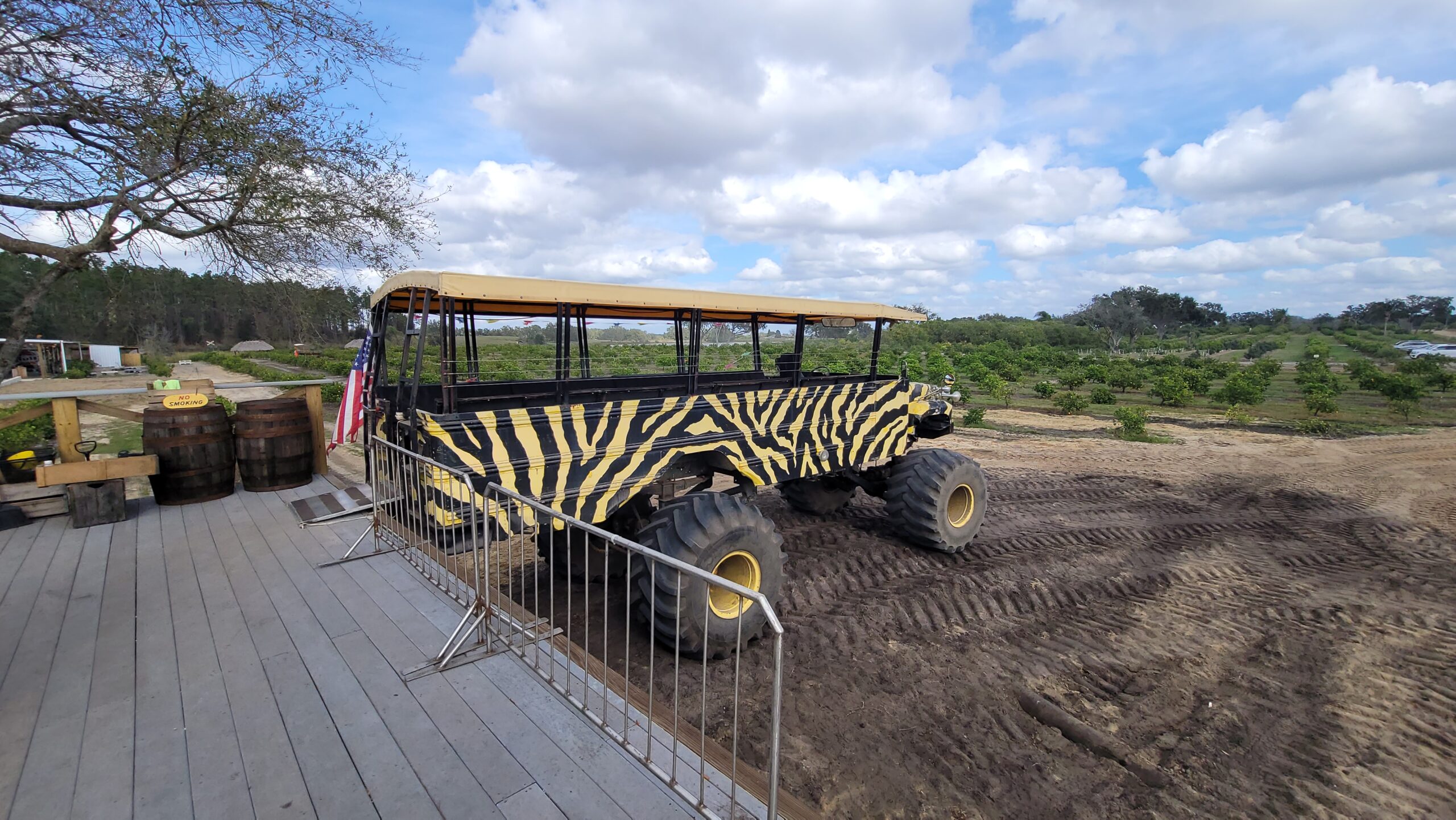 They also had varieties of mandarins, tangerines, tangelos, limes, lemons all of which were fantastic. But things always taste better straight off the tree and not filled with chemicals. So one of the biggest reasons we chose this spot today on our adventure was because they were the only location that offered a 4×4 bus tour. Yes that's correct, they have an old school bus that they converted to a 4×4 and put huge monster truck tires on, see pic 2. Then they take you out on a tour of the groves and back in a reserve area that they have.
In the reserve area, they had zebras, water buffalo, donkeys, bison, and hippos. They even gave us carrots, apples, oranges, and lettuce to feed them so they would come right up to the bus, if they were still hungry after the last tour went through. Since Disney pays them to take all their animal dung, and they use it for their groves, they have worked with several Disney designers and they have created some Disney like features on the tour. Yes, even bigfoot made an appearance.
It was a great way to get out, enjoy the outdoors and walk the groves. This would have definitely been more fun if it was timed more with the season, as we were at the end of the season. But it was still a great time. They have a small zoo up front for the kids with ostriches, pigs, chickens, cows, camels, etc., so even if you don't pay for the tour it can still be a fun time for the family. Check out the new friend I made, see picture 1.
I see far more animals in our future as we explore more of Florida, so it's on to the next adventure.