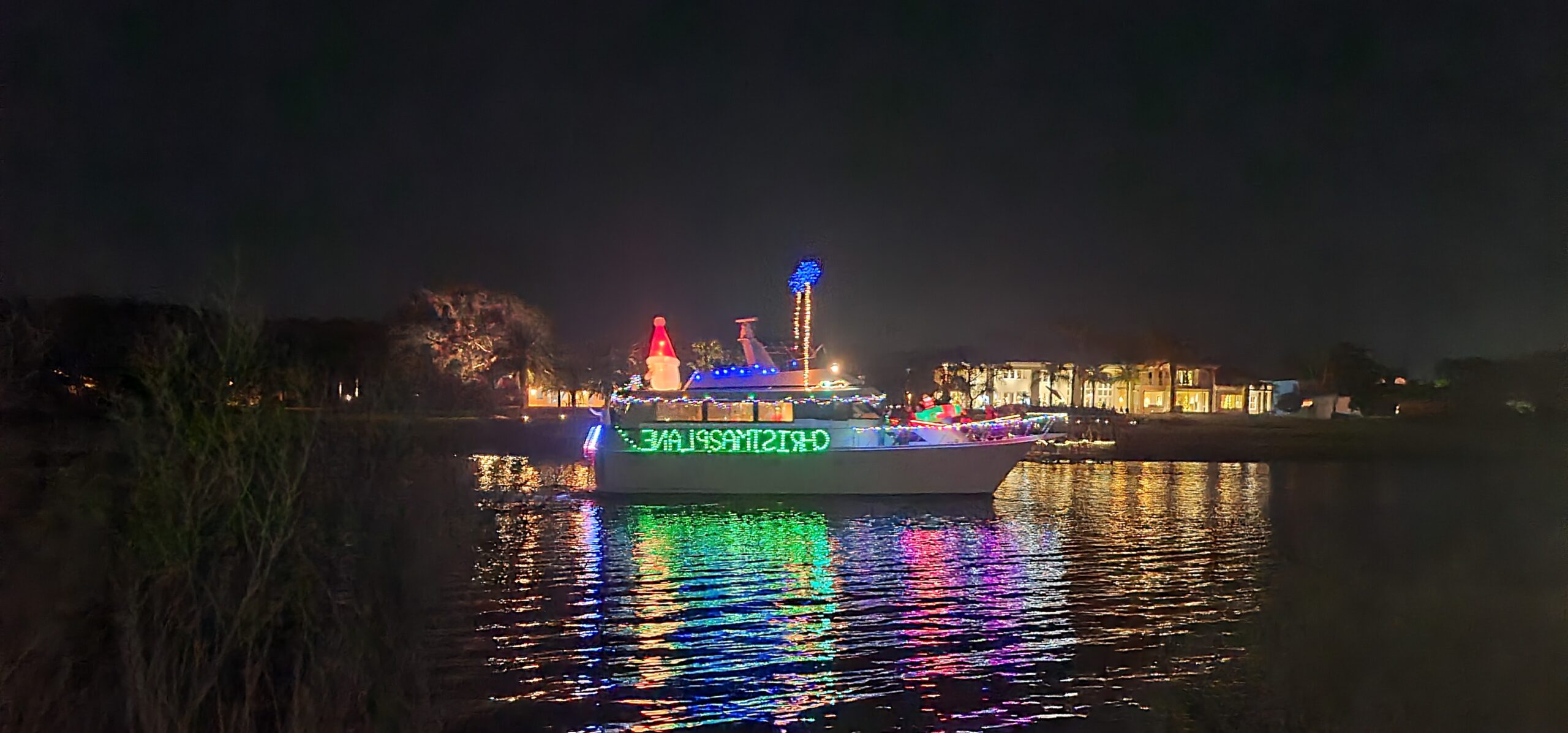 One of the fun things we get to do while traveling this great country is to experience how others celebrate the same things differently. For instance, in Florida and the southern states, they don't usually have snow at Christmas Time. So, the songs playing are not usually "Let it snow, let it snow, let it snow." Nor are they building snowmen and drinking hot chocolate. They do still have a great time celebrating, just differently.
This year while celebrating with friends and family in Palm Coast, Florida, we got to see their Christmas parade. Instead of it being on the roads and Santa coming in a sleigh, it was on the water with all kinds of boats, fishing boats, yachts, ski boats, ferries, etc. Oh, the variety we saw was fantastic too. Some went to very little effort and then some went all out, with LED screens that played movies and music and the lights were choreographed all to match. Some like the ones you see in picture number one, spread their message of cheer, only forgot to turn it the other way for the audiences to be able to read it the right way. But we all got the idea 😉
Since sound travels across the water so well, those that played music, had the best crowd attention, because those on the sides of the river would all start to sing along.  The crowd would cheer and sing along.  One of them had a dancing Santa so folks got up and started dancing all along the riverbanks.  It was so fun to see the joy on the kids faces and parents as they let down their guards and just enjoyed some holiday spirit with their community.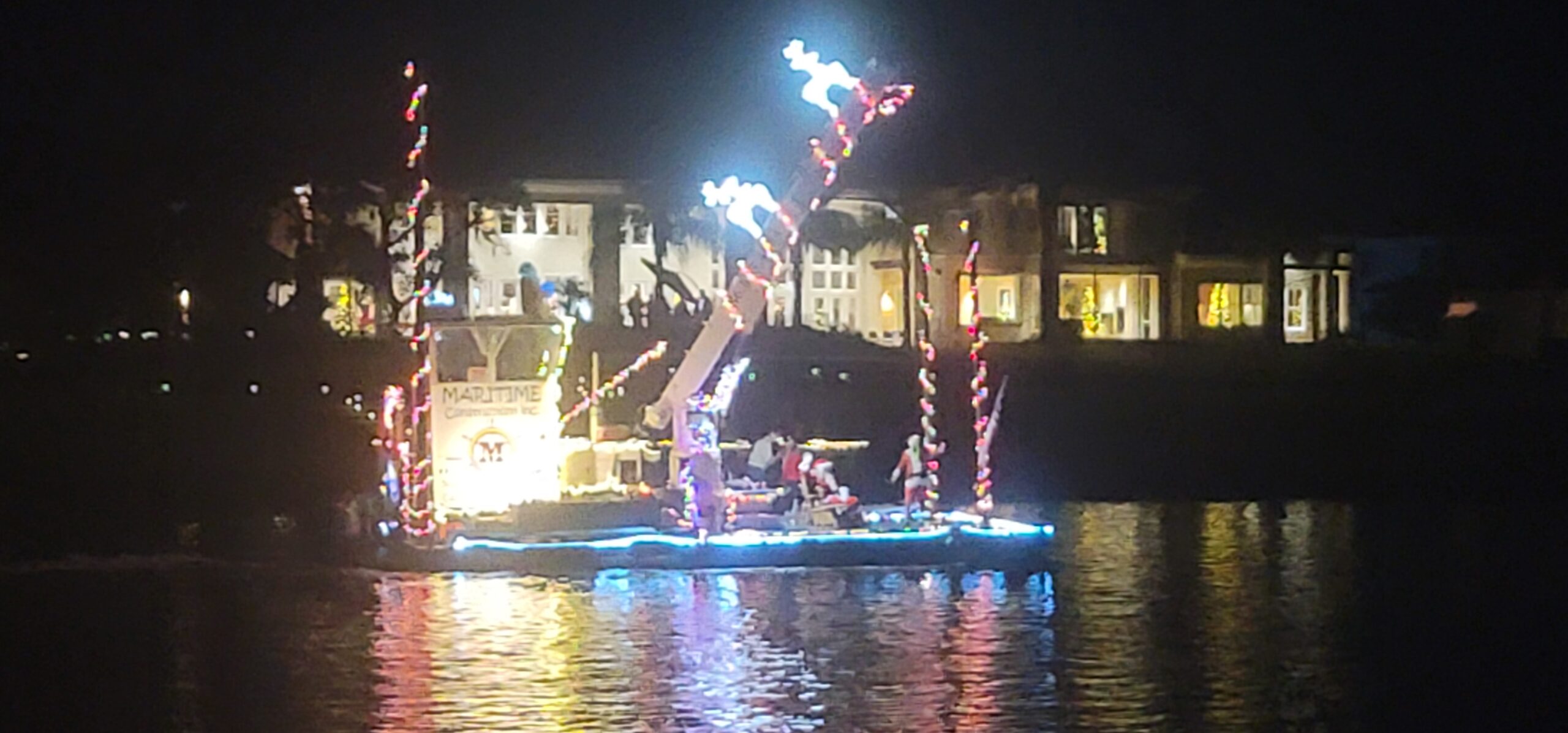 Sure we had to figure out where the event was, how to park, where to walk to, what to bring, and where to sit to try not to block others, but it was not much different than the strawberry festival in down town Marysville, WA where folks set out their chairs at 8 am for the parade at 7 pm that night. Just because something takes more effort, or that word that many want to demonize "work" doesn't mean it isn't worth it.
What makes celebrations so fun is the intentionality of everyone. Everyone is determined to come together, determined to have a good time, determined to maybe eat some good food, or play games with their families, or do things they wouldn't normally do, but to do any of it takes work. It takes actual effort on our part to have the mindset necessary, do the actions necessary, and follow through with them. When we do, our families, friends, and communities are rewarded for the effort. So we are thankful for all the folks who did the work to decorate their boats, took the time to register and drive them in the parade, and did the work to clean up after. We are thankful for the community folks who set up, coordinated, and ran the events that bring so much joy to their communities and we are thankful for the neighbors who all did the work to come out. The boat parade 2023 was a great hit with our family, as was the ladies Christmas event, and the great light fight. We are thankful for the good times and good memories they provided us.
Until the next adventure, which should be just around the corner!