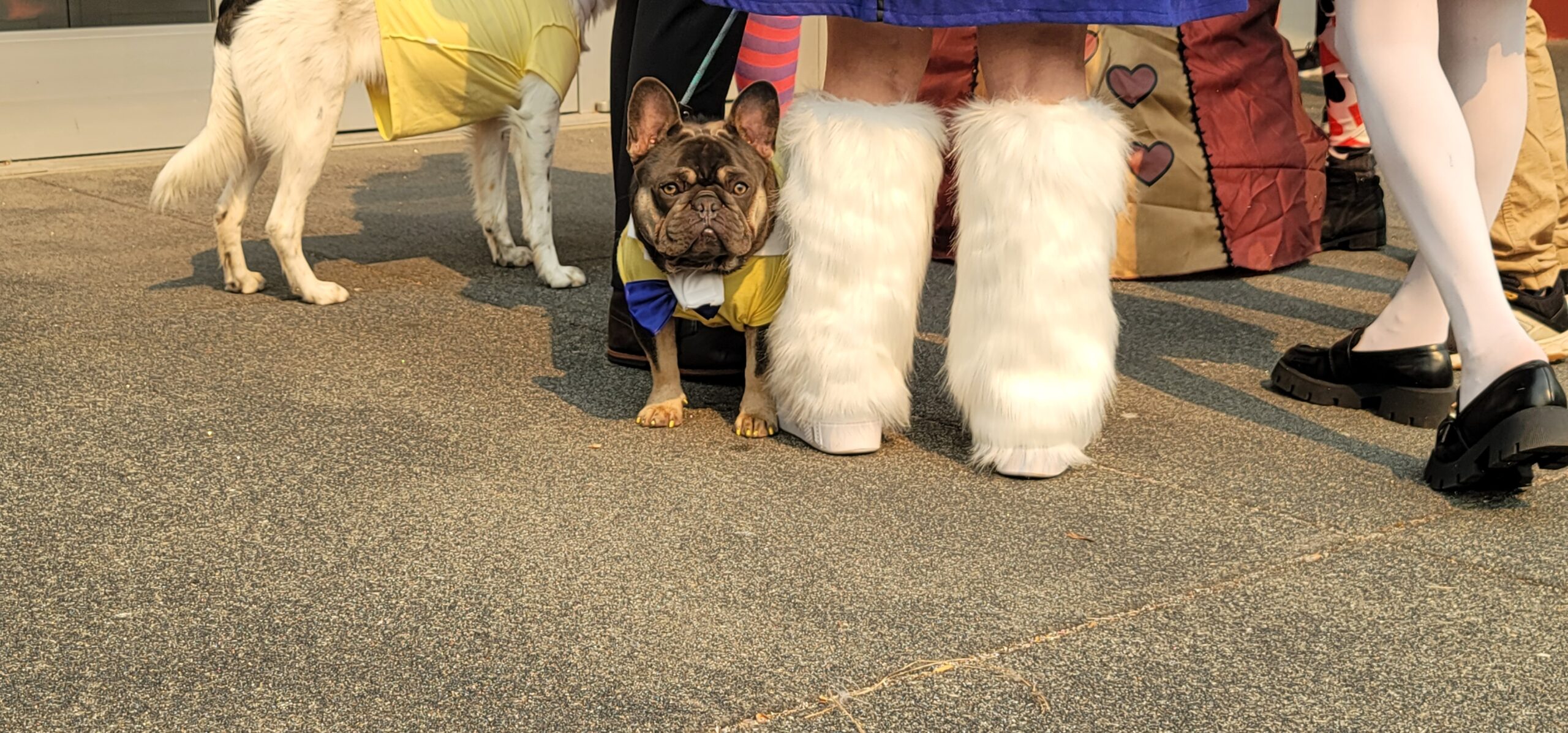 I'm late, I'm late, I'm late for an important date! — Rabbit-Alice in Wonderland
Rabbit was constantly running and never took the time to enjoy the moment. As we travel around, we are trying to be more intentional about it. So, while we were home visiting with our son and his friends, he found a Alice in Wonderland adventure game through the city of Everett. So, on this one day all the participants showed up, and there were hundreds of them, and were seen walking all over downtown Everett, WA.
As you can see in the pictures many were in full blown costumes all with the Alice in Wonderland themes. It was fantastic, such creativity. The air was horribly smoky due to the forest fires going on nearby, but still everyone was clearly enjoying themselves. We all had to work in teams. We each had to download an app that gave us clues. Then we had to figure out the clues to determine what and where and retrieve items and take them to other places to get more clues, all before Alice lost her head to the queen.
Some of the challenges were very tricky, others were painfully obvious that we almost missed them. It was great to see our son and his friends all with their different skill set helping one another. Robert was the master at the quick puzzle solves where we needed to move items into certain places. Lisa and Jonathan were very good wordsmiths for the clues that were riddles. Leah was energy filled and eager to try anything. Ian and Nick were just trying to stay awake.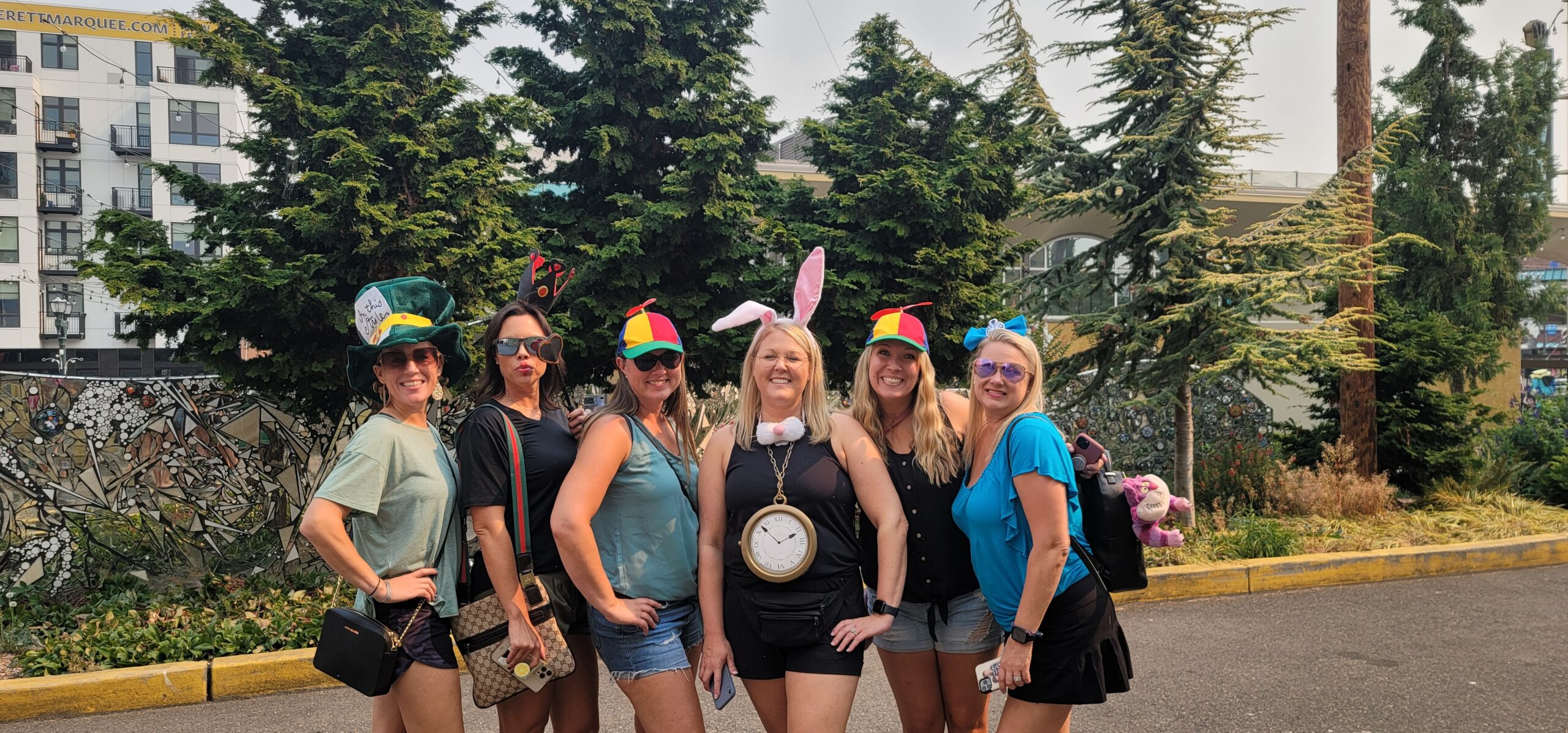 Although, none of us dressed up this time, I'm sure next year we will definitely put more planning into it as that was definitely part of the fun. When we saw folks dress their dogs up to match their outfits, and a whole family of cards, or the entire tea party entourage, it was quite fun. It was definitely something different and fun for a Saturday afternoon and allowed us all to get in exercise as well as just catching up with each other.
But now it's on to the next adventure!