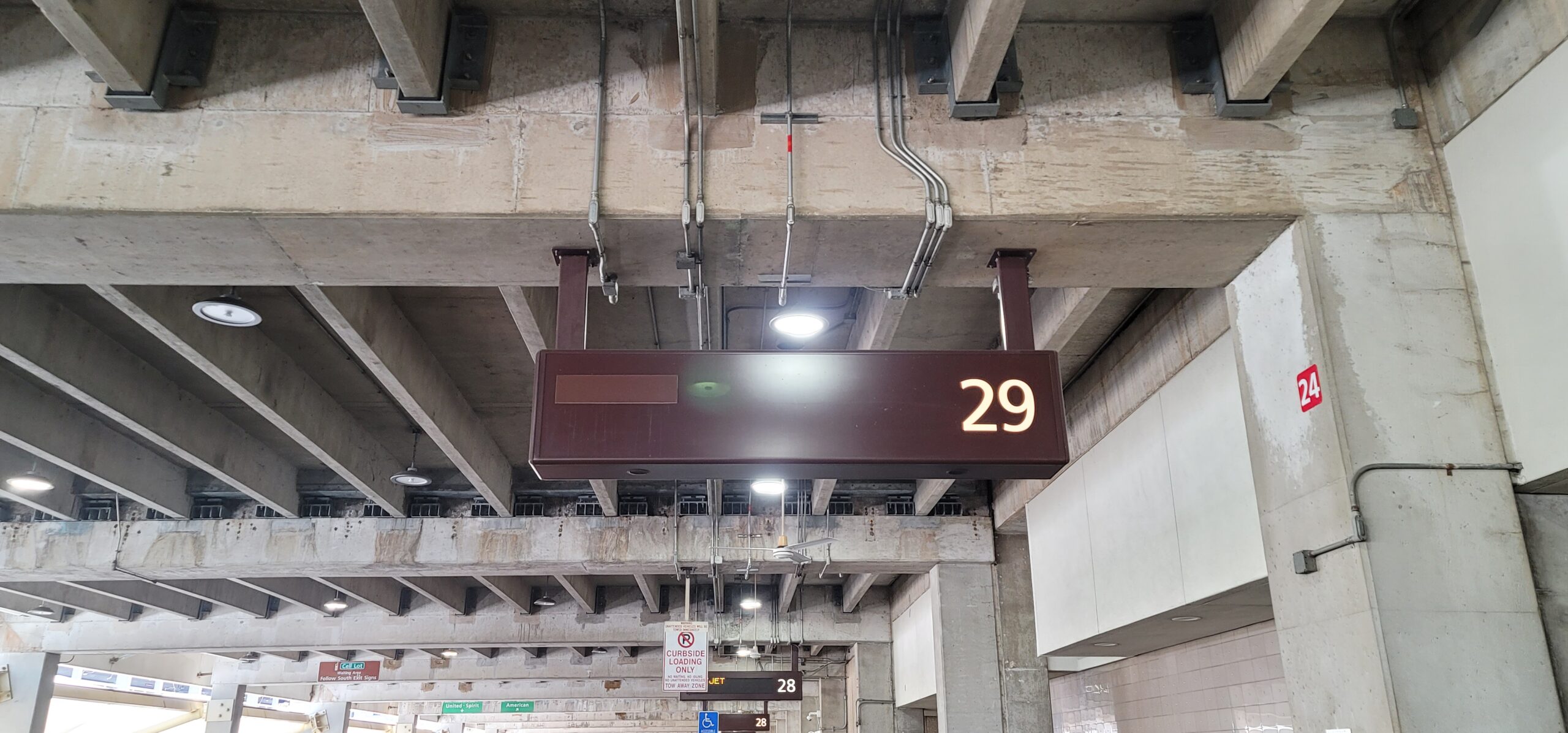 Signs, signs everywhere signs!! Yes there truly are signs everywhere but how helpful are they? Sometimes the signs are helpful and tell you the exact information you are looking for, sometimes they bring more confusion. It often depends on your own mindset, what you are looking for and what you are thinking about.
For instance you can look at this sign and could determine it is a huge waste of time, but if you are waiting for an uber they will often ask where you are at the airport. In that case it would show you that you are at terminal 29.
If you're trying to figure out how to get to baggage claim, this sign would not necessarily help you at first glance. But if you looked at it used it to determine where you are, then found a map that you were able to locate terminal 29, then it would tell you how to get to baggage claim.
If you're always expecting information and life to give you everything you need and that it won't take any work or effort on your part, you will be sadly disappointed. If you're willing to use that God given brain and exercise that muscle to build it up more and more, then life is full of adventures and mysteries waiting for you to solve, even if it is only the mystery of where the baggage claim is.
Life will always be life, what you make of it will determine how great of one you have. So choose life, choose a better life, choose a better attitude, then open your mind back up to the mysteries and adventures that exist every day. This is the reason children have very little stress, they view life through these lenses most of the time, yes there are exceptions but overall, it truly is the secret to a good life.
We are off to follow the signs to the next adventure, what about you?