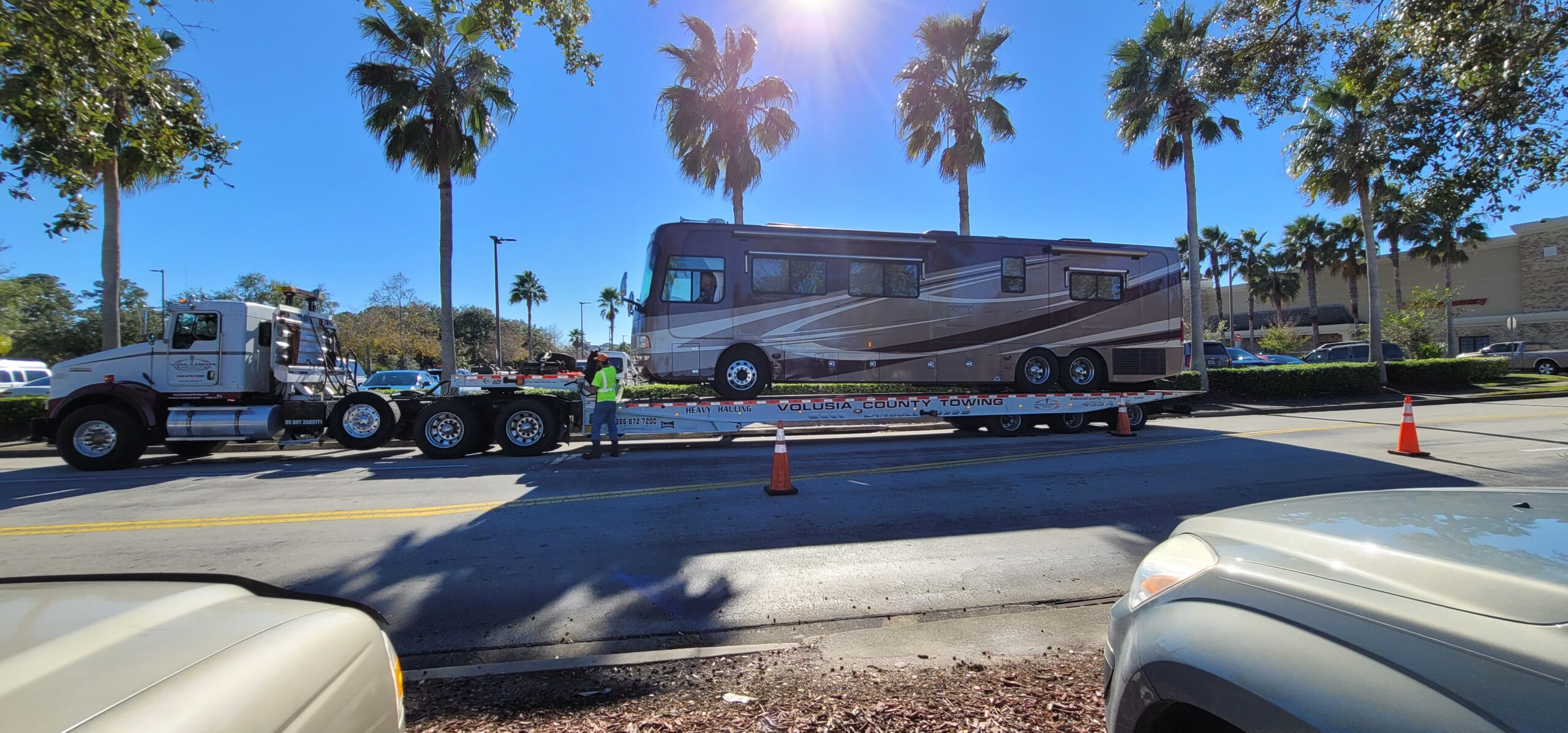 So while traveling by RV is a fantastic way to go, it is not so fantastic, when there are issues. So if you have been reading our blog for awhile you may have remembered we were having some kind of electrical issue, that 3 mechanics had not been able to find. Well unfortunately while driving down the freeway we lost power again. We tried our many tricks and were only able to get it off the road and into a parking lot. Well this time we decided we were going to get it officially looked at, which required not a mobile mechanic but getting it to a shop.  
Since our RV is 42 feet long and because of the chassis and other things on ours the manufacturers tell us that we can not be towed the regular way. We have looked into this and those fellow travelers who have gone before us agree. So this requires us calling for a lowboy tow. It is a specialized vehicle that puts our entire RV up on the trailer in a certain way. So when we called around it was going to be like $2500-$3,000. Well we prayerfully called one more, of all things the county towing department had one and they quoted us $600. We jumped on it, it meant we were going to have to wait longer but it would save us a ton of cash. Besides, we just went inside, made lunch and went back to work until they got there, no big deal.
So the tow vehicle shows up and we have to maneuver him and us through the parking lot. It took me back to my racing days, but we are able to finally get it loaded up. He asked us if we knew how much our vehicle weighed and we did not, so he informed us it weighed 38,000 without the car being towed. This blew our mind, we had no idea it was that much. He takes us over to the truck repair shop we had previously called to verify they work on diesel RVs and when we get there he informs us that dispatch said that he was supposed to charge $2,100 not $600, he simply told them it was already done, and he would correct it with the next guest. Thank you Jesus! We thanked him as well. The shop looked at our vehicle for all of 15 minutes and immediately knew what the problem was. Our main computer board for the whole electrical system has a crack in it. The bad news is that they don't make those boards any more. The good news is, if we want to park it somewhere and send it to a shop in Ohio for a month they can rebuild it. Needless to say this was not going to work for us right now, we'll plan on taking care of it later.
So my handy dandy husband pulled out his trusty Starbucks stir sticks and built himself a board stabilizer so that every time we hit a bump it doesn't lose connection. Yes it was pretty ingenious, and yes we know it is not permanent, but done is better than perfect and we have many more adventures to do some of which have time tables, so we need to hit the road. We paid our mechanic, got the parts info from him and hit the road to Orlando, Florida where we are looking forward to spending the holiday with our son and his girlfriend.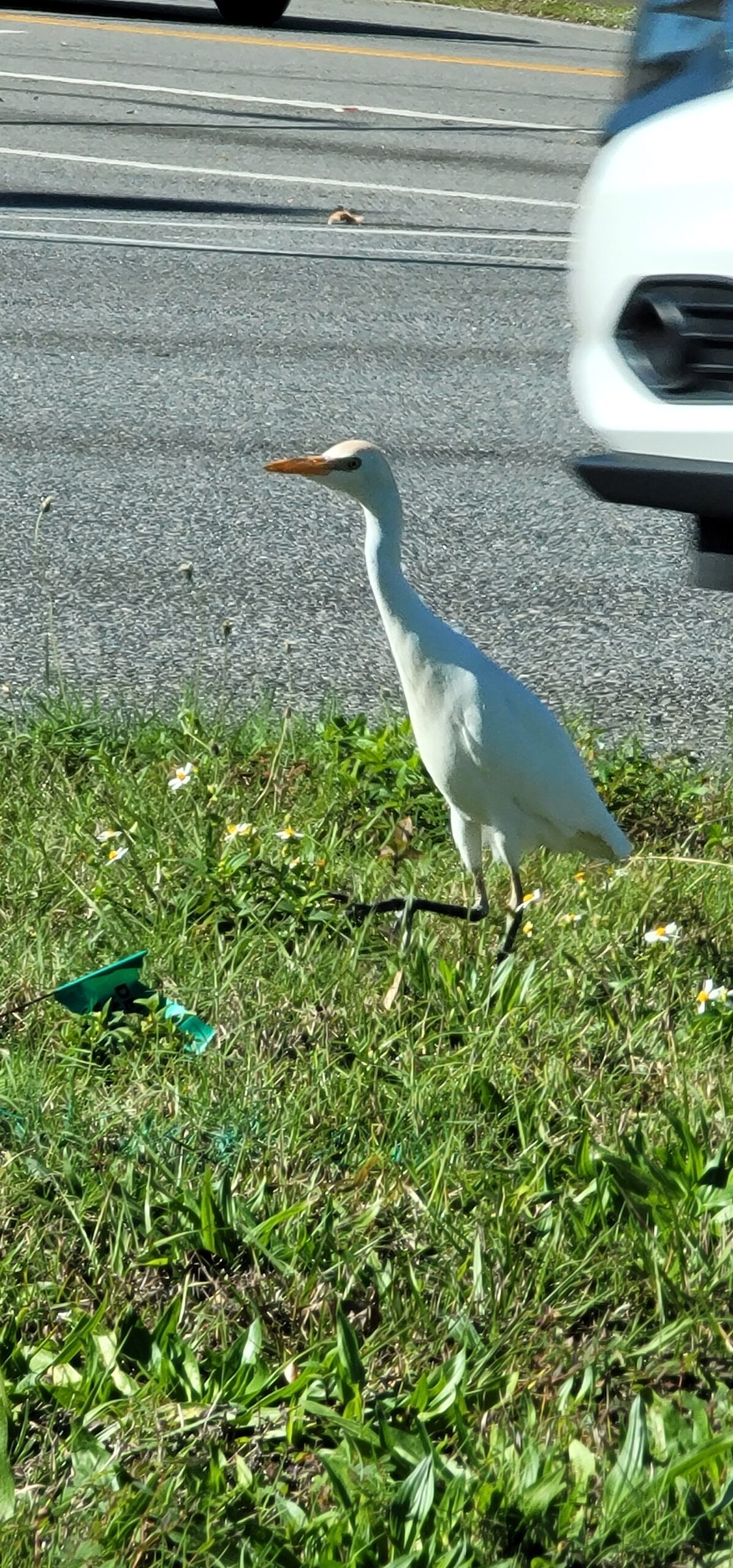 On the road again, I just can't wait to get on the road again!