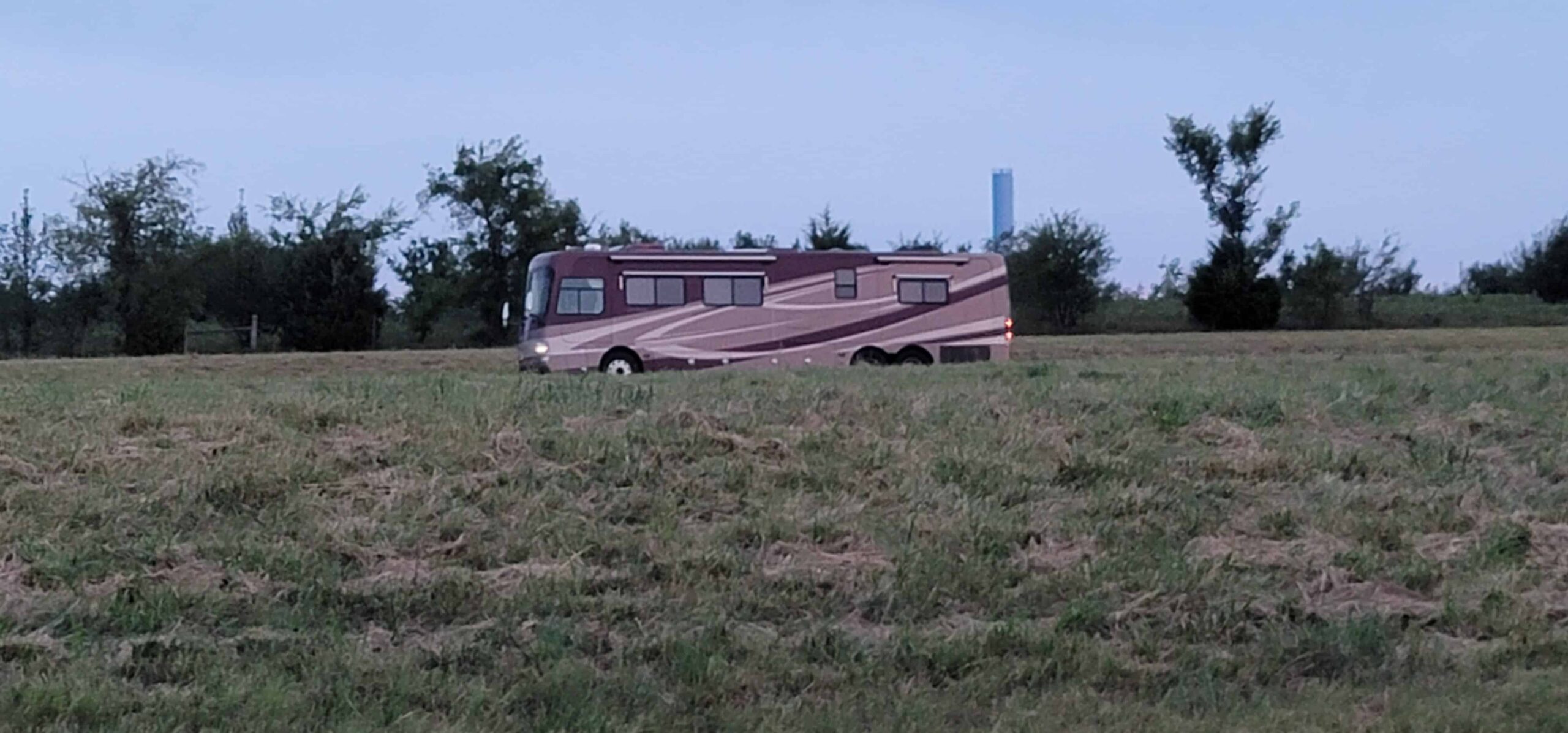 So, we finally got to leave Texas and on our way to Jonesboro, Arkansas and only get as far as Oklahoma City, when it happens again. Yes, the RV breaks down again and it is the same thing we thought we just completely fixed in Shamrock, only it's not. This time we are broke down on the side of Interstate 40 one of the busiest interstates in the country, they even have signs talking about it. So, we start calling around to find shops or mechanics and wouldn't you know they're not open because it is like 6 pm at night. We finally find a mobile mechanic who can come out in 2 hours so off I head to grab some food while we wait. The mechanic shows up and states that he doesn't have the machine to grab the diagnostic codes off the RV and we will need to find another mechanic. He gives us a suggestion and says let me try one thing. He goes back to the run board and wiggles things around and gets it started. He then tells us that he thinks it is an electrical short, but without being able to pull those codes, he can't be certain. Well that $150 lesson taught us to ask mechanics up front if they have the machine necessary before they show up 😉 We decide since it is running to try to get further down the road. We only make it as far as the other side of Oklahoma City before it stops again
Now we are even further away from the only open truck center who may do towing if necessary and they charge per mile to even come take a look.  We learned from the other lesson and ask if they have the right machine, they do and so we agree to the outrageous charges to get them to show up in 3 hours because they are finishing up another job.  Thankfully we are in an RV, so I go in and try to rest while we are waiting.  They show up, have all the right equipment and even figure out what is wrong.  Something is messed up with our control board, not sure if it is cracked or just bent and it keeps shorting out.  After showing Kurt, who is very handy and understands quickly, we decide to try to keep it going until we can get to Jonesboro where we will need to order the part and with all the delays happening in the shipping we need to be down somewhere for a while.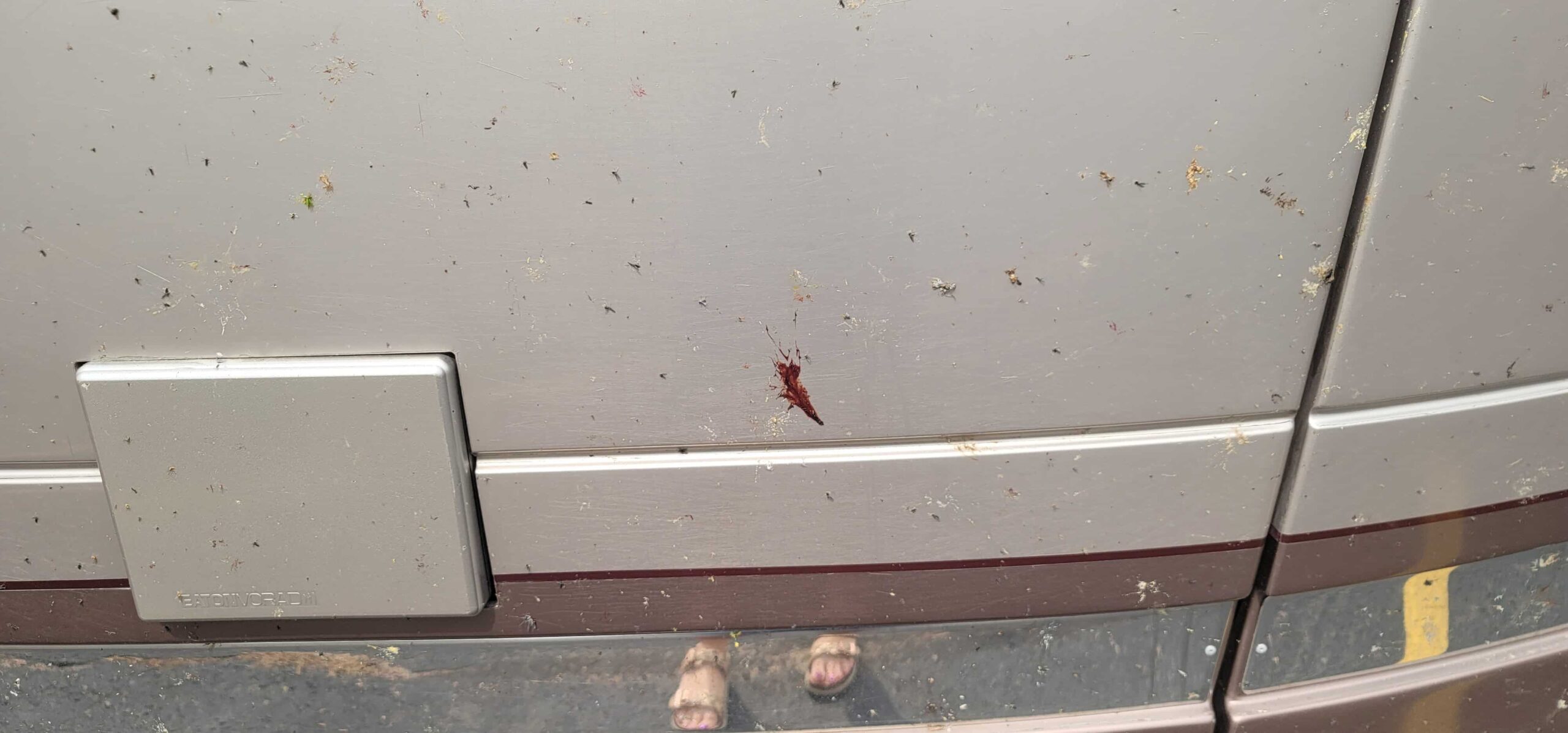 We only make it another hour down the road when it does it again. This time Kurt is able to get us into a pull off for a rest area, so we decide to call it a night and tackle it in the morning. I say we but you all should know by now, Kurt doesn't let me touch electrical things, I tend to blow circuits or short out things and he wants to see if he can fix it. Well, come morning time and Kurt having some actual sleep, the Lord has blessed him with how to fix it. Starbucks stir sticks to the rescue. Yup he Macgyvered it with Starbucks stir sticks and got it working.
You too can have a set for only $19.95, but wait, there's more, if you order now, we'll send you 2 sets for the price of one. Yes, you'll never have to worry about not being prepared for a 2nd time if you order now. Just kidding, although I could make a lot of money. We did make it all the way to Jonesboro and in fact that fix lasted over 5,000 miles. But we knew we were fully back in action when the roadkill plastered to our vehicle kept growing. Yes, this picture is what's left of a bug, they are crazy big in the south.