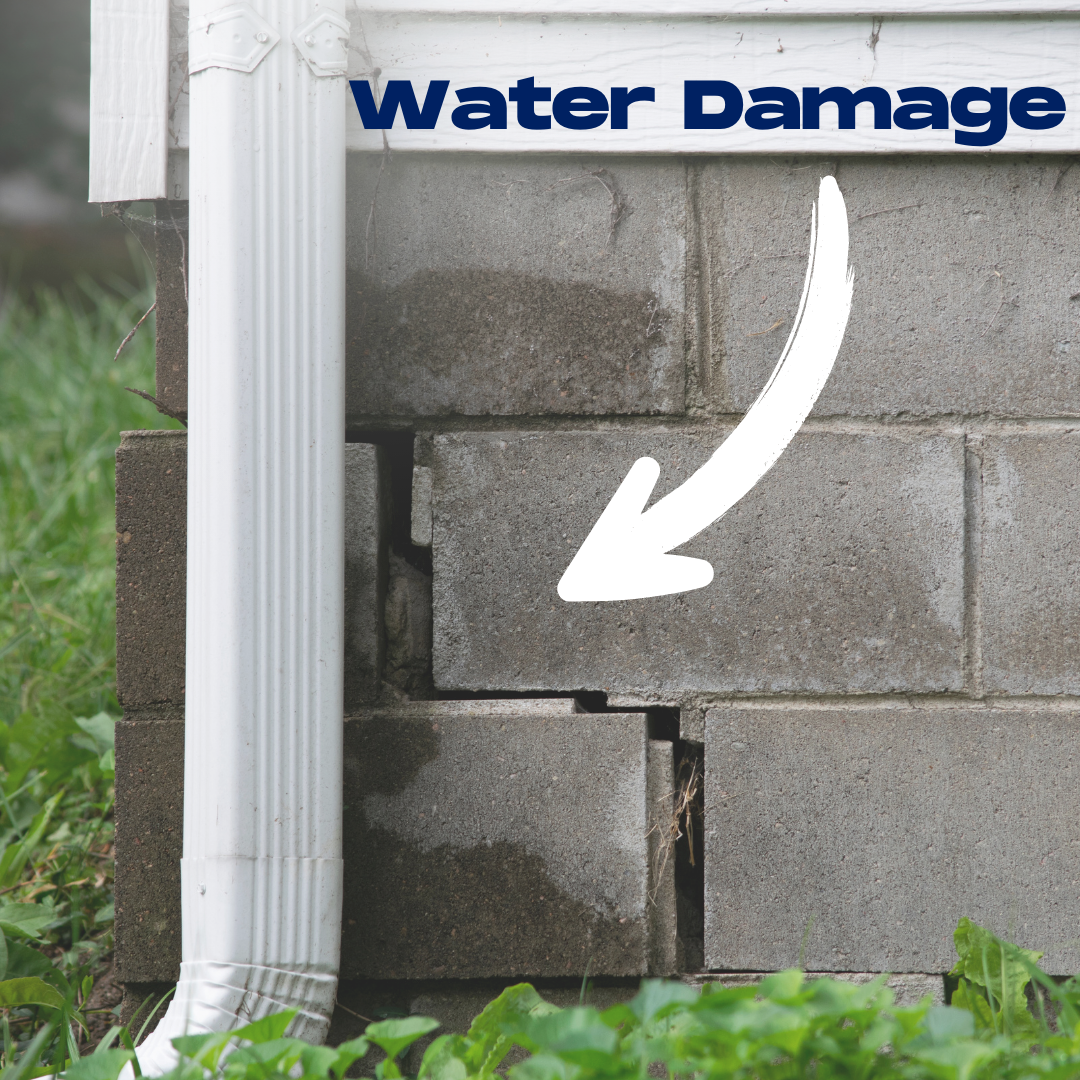 When you think about home renovations, your mind most often goes to thoughts of potential improvements to the interior of the home. However, If the exterior of the home is not well maintained and repaired as well, those interior improvements may very well be a wasted expense.
Common Inspections and Repairs
Certain exterior inspections and repairs are familiar to most homeowners:
• Check the roof for missing shingles.
• Clean out the gutters along the edge of the house, making sure there is no buildup of debris blocking the flow of water toward the downspouts.
• Check for Water Leaks
• Get the Heating, Ventilation and Air Conditioning (HVAC) unit cleaned & serviced
• Check for cracks in the foundation of the house that are larger than 1/16 of an inch in width.
So those are the more familiar inspections and repairs. At this point, you may be wondering what other inspections and repairs aren't covered in that list. The answer is: "Plenty!"
Unexpected Inspections and Repairs
Have you ever experienced damage to your home that was so odd you wondered how on earth it even happened? For example, a window in the house that you all of a sudden realize has a draft around the frame or a door that starts to stick when you try to open it. It could even have been a brick facing that suddenly separates or starts to break.
These are just some of the "weird" issues that homeowners may experience. They may seem to come out of the blue, but that isn't the case. These are problems that started quite small and over time can cause significant damage to your home. Regular inspections and prompt maintenance and repair can prevent them from causing extensive and expensive damage. The following are just three of the small issues that can eventually destroy your home, and steps you can take to prevent that from happening.
Check Your Downspouts Too
While you're checking your gutters around the edge of your roof, don't forget to check the downspouts too – and not just for cracks. It is important to ensure that the downspouts are long enough and turned in the right direction to allow the water to drain away from your house. This can be further improved by installing flexible gutter downspouts to the existing rigid ones to lengthen the reach and improve the angle of runoff.
Check For and Eliminate Water Flow Obstacles
It is not enough to simply extend the reach of the downspouts to create the proper outward flow of water. You should also be sure the soil around the foundation of the house is angled in a way that allows the water to run away from the house rather than collecting around the foundation. Cinder block and brick, and even cement foundations can be degraded over time by water that settles around it.
As you are making your inspections, small cracks in the foundation. Step in between shrubs to get a good, clear view of the foundation all the way around the house. Tiny cracks can occur from settling, but if you find cracks 1/16th of an inch wide or wider, contact a professional to determine necessary repairs. If left unrepaired, that small crack can destroy your foundation and can even cause structural damage inside your home.
Also check for wet areas, sunken areas, and even shrubbery and flowers that could impede the flow of water away from the house. Make corrections as soon as possible if you discover those conditions during your inspection. It is far better to completely redo the landscaping around the house than to have to spend thousands of dollars to repair a severely damaged foundation. If you find brick facings that have started to come loose, don't put off calling a masonry expert. This can be caused by poorly laid bricks but is usually a sign of water damage as well.
Check Your Doors
Because the Pacific Northwest is prone to rain, water damage is prevalent. There are two more water-damage-related inspections that a homeowner can make that can prevent damage both outside the home and inside.
The practice of checking all edges of your entry doors can literally save you hundreds, if not thousands, of dollars in repairs. The majority of doors are not painted or sealed on the top and bottom of the door. If your entry doors are wooden, unpainted edges leave a very porous surface for water absorption. Water absorption can travel throughout the door causing swelling and sticking. But it can also travel into wooden doorframes, wood flooring, and even into the wooden framework within the walls causing weakening and swelling and warping to the tune of thousands of dollars in repair costs.
Are Necessary Repairs Too Expensive?
If after thoroughly inspecting your home, you identify extensive repairs – or even one or two repairs that combined exceed the amount you feel you can budget toward repairs- you have other options that can save you money.
American Made Home Solutions buys homes for cash, regardless of the condition. This service provides a way for homeowners to receive a fair cash offer for their home without the expense of completely extensive or expensive repairs first. Contact us today for a free consultation to discuss how we can help you. https://www.calendly.com/amhs-bethany/15min