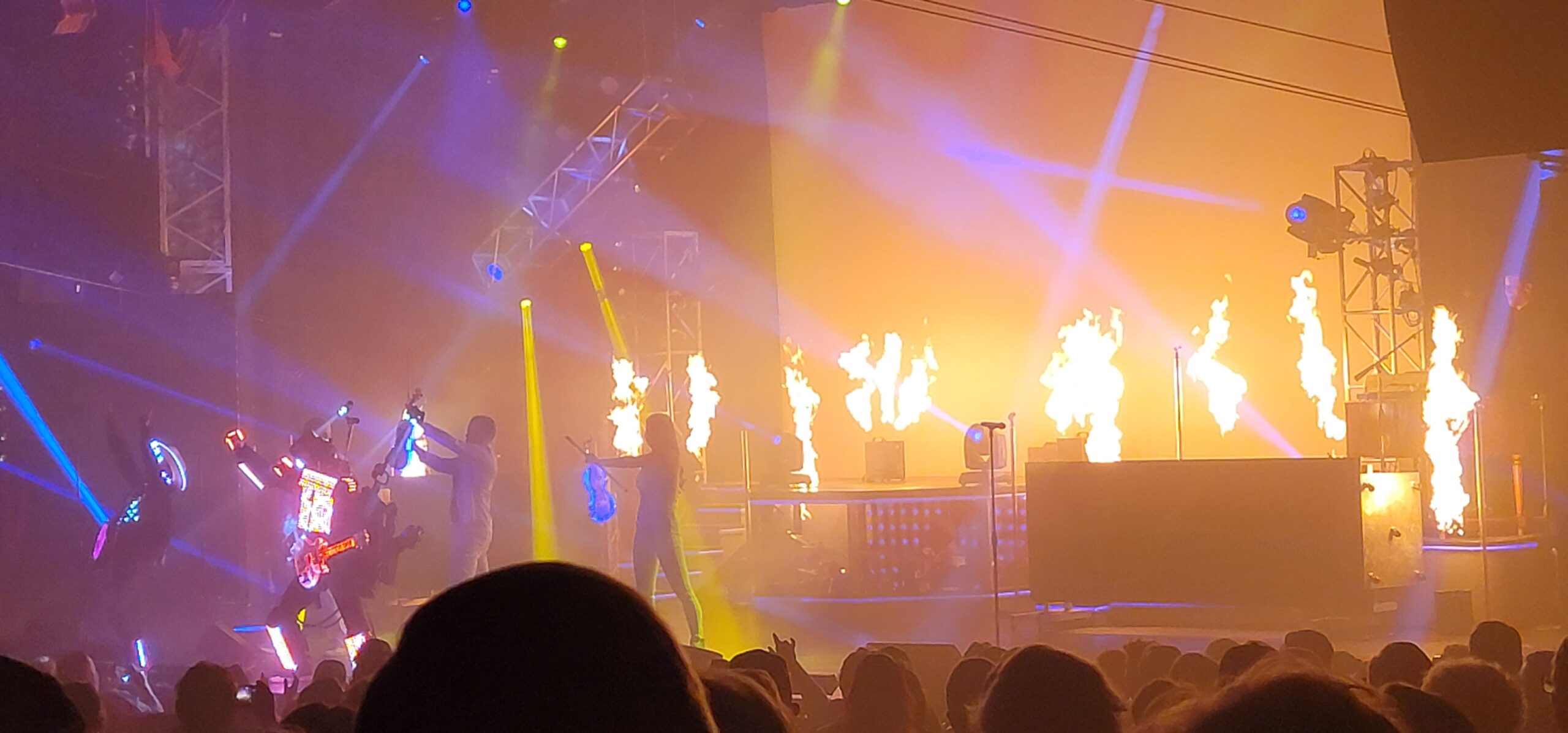 Well after working like crazy for the last month we are in need of some much needed time off so we head to Branson, Missouri. We absolutely fall in love with the area and the town! Think of it like a Christian family version of Las Vegas. Every place is family friendly. I don't think I saw even 1 tavern, definitely no strip clubs or raunchy signage anywhere. So we decide we want to go to Silver Dollar City, see the Jesus passion play and take in 1 other show like a magic show or something. So we figure out what days and times work out and get our tickets.
NINJA tip for Branson, you can get free show tickets by listening to time share or travel programs. So we listened to a travel program that we had never heard of and got free tickets to REZA, an illusionist, the Haygoods, and dinner.
Consequently our week in Branson flew by. We got there Friday and set up camp and explored the town a bit. They have an awesome water and fire show put on every hour at the Branson Pointe. We then went to eat at Paula Deen's restaurant. We knew she was some famous cook and now we know why. All you can eat family style meals. All you could eat fried chicken, pork chops, beef stew, mac and cheese, cheese biscuits, green beans, cat fish, and something called dump cake. We had to roll ourselves out.
On Sunday we headed off to Silver Dollar City, only we didn't leave enough time to really get to see or enjoy it all. Since it's family friendly, they close at 6 pm to allow families time to get home and rest and enjoy dinner together. It's a great theme park like Disneyland only set in the 1800s. So they have soap and candle makers, blacksmiths, variety shows, rides, and amazing food. Everyone is in full costume and character, there's no hurry pace here like Disneyland, just kick back and relax and enjoy the time together as a family. So we found many folks who get a season pass even if they don't live in the area to come visit several times a year and be able to enjoy it. The atmosphere and culture was just so great.
We planned our work week out so we would be off in time to go enjoy the shows each night. The first night we got to see Jesus the passion play put on by Sight and Sound theater. It was an absolutely amazing production. They have built a fantastic theater just for these passion plays where live animals and actors run through the audience or fly overhead. The basically happens all around and through the audience. The best part is at the end when you hear the audience being moved by the Holy spirit an see others come to Christ. If you ever go to Branson you will definitely want to see whatever production they are doing at the time, it will be so worth your time and money.
The next show we got to see was REZA. He was an illusionist that had mad skills. He would go out of his way to show you there were no strings or mirrors or have an audience member come check to make sure nothing was there. He made an entire helicopter disappear before our eyes, it was crazy! He set me up with some tricks that I'm going to be working on to see if I can master, at least to be able to still have some cool factor with the great nieces and nephews 😉
The last show we got to see was the Haygoods. They were this phenomenal family of musicians with 10 kids and have been doing shows as a family for 28 years. They can basically play just about every instrument between them. Even something called a 4 in 1, it was part bass, guitar, harp, and violin.
My favorite part was watching them tap dance upside down. Yup you read that right, they tap danced upside down! That's seriously strong core muscles! We were unsure if we would even like the show expecting it to be some country music thing, but we absolutely love the show!
Besides all the things to do in Branson, it was a beautiful area, much like the beautiful Pacific NW that we call home. The Ozark mountains were beautiful and we'll look forward to seeing them change colors in the fall.
Until then it's off to Kansas city, Kansas city here we come!