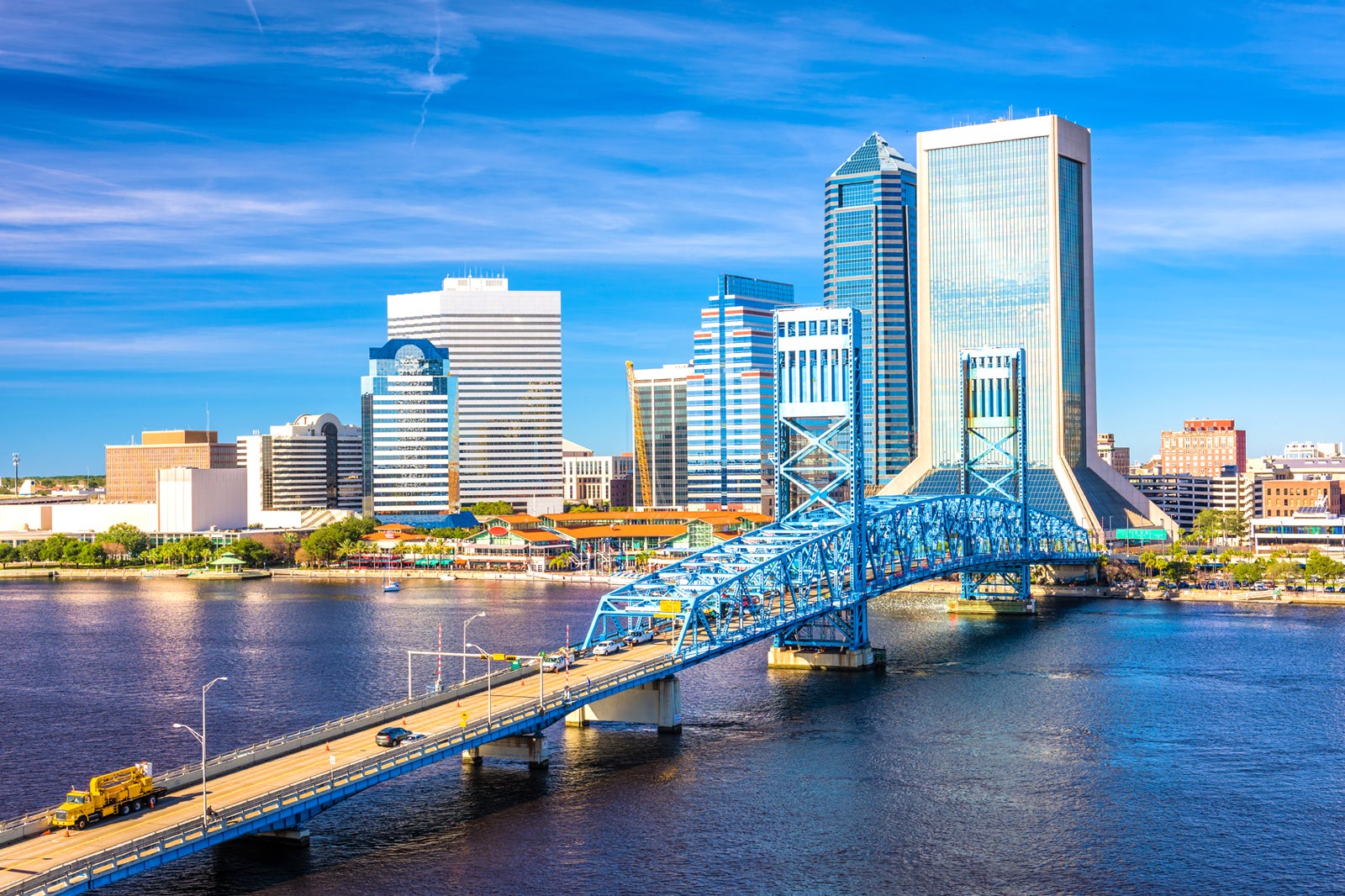 If you are coming to Jacksonville, Florida for work or business, you'll want to stay in one of our beautiful Executive/Corporate Rentals.
You'll want to explore our beautiful properties to stay at while you're here! We have a beautiful one-bedroom condo right on the St John's river. It's only a 5-minute walk from the hospital, and a fantastic community with shops, restaurants and things to do all within reach.
Two charming, modern and inviting apartments are also waiting for you here in the heart of Orange Park. We assure you a tranquil lifestyle you've been searching for. We have a two-bedroom 2 bath and a very spacious 1 bedroom with a pool and fitness center for your convenience.
Quality living is available in any of our serene, beautiful communities. Relax on your own patio or balcony or take a dip in our sparkling pools or walk by the river. The apartment itself is hassle-free because of the amenities such as air conditioning, spacious closets, pet friendliness, a high-speed internet access, cable, and many more! Our properties are handpicked for the great locations. We offer complete kitchens and washers and dryers in most units or easily accessible. We rent our units entirely to you so no sharing.
The beaches in the Jacksonville area can be accurately described with one word: expansive. Locals and visitors have 20 miles of pristine beaches to enjoy. Jacksonville Beach, Atlantic Beach, Mayport, Neptune Beach, and parts of Point Verda Beach make up this unique beach community. Activities like fishing, surfing, kiteboarding and jet skiing can be found around any of those parts. For those looking for a classic beach experience, sugary white sands are just steps away from the ocean.
We have the first and is the oldest park in the city – James Weldon Johnson Park. We also have national parks like Fort Caroline National Park, Timucuan Ecological and Historic Preserve, And Kingsley Plantation. Besides that, you'll surely pass by state parks and city parks when you roam the city. The TIAA Bank Field which is the home facility of the Jacksonville Jaguars of the National Football League (NFL). Jacksonville Is A True Blue Football Town!
You Can Take A Trip Around The World Without Ever Leaving The City. Jacksonville honors the multicultural diversity of the city with a three-day World of Nations Celebration at Metropolitan Park. This year, it will be held on May 25 – 28, 2023. You can explore and enjoy one of a kind artistry, music, customs, rituals, and cuisine of the nations represented at the festival.
More people are considering relocating to Jacksonville, FL than ever before.
We also have properties all across the country. Book up months in advance, so click here to find availability for your next location!
---