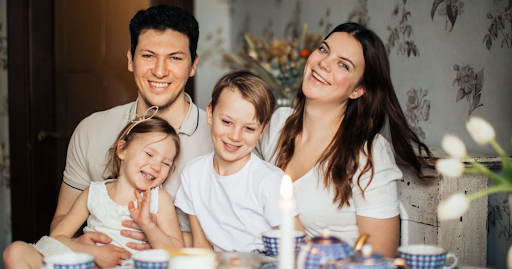 The entire idea of technology is that it should give us more time to be human, and that includes more family time. And there are benefits like the electronic calendar that helps you remember family appointments and important dates by syncing your calendar with that of the rest of your family.
But, when technological devices get in the way of family time, then there is a problem. Some of the measures you have to put in place to make sure your family ties aren't affected by the influx of technology include the following:
Use technology only when necessary
We all know that it is easy to get so addicted to gadgets and applications on our phones and laptops that we'll begin to pay more attention to the pop-ups and notifications than our family. Sometimes it gets so bad that we'd rather facebook than have actual face to face conversations and spend time together with our loved ones.
Most of these tech addiction habits are developed unconsciously so we must be conscious about not letting it happen. It starts by putting down your phone when you don't really need it and keeping work in the office.
Click here to get tips on how to feed your family on a budget
Use less technology especially at home
Have you noticed that there are tons of software and applications that are just distractions. They're neither productive nor necessary. So regularly go through your list of applications and uninstall those applications you're not using to save yourself from the distraction. And less distractions means more time to spend with your family.
Set family time intentionally
Technology has so invaded some families that nobody in the family knocks on doors or even dares to have a good old conversation. Everything is done via messaging apps— that's terrible and it slowly erodes what makes them family. You have to be intentional about family time. Gather together, have a meal, talk about your day and the things that pertain to your family. Help each other out and show up when you're needed.
Turn off work notifications when you're home
Some people forget to turn off their notifications especially for automation applications. What it does is that it distracts you when you're supposed to be having time with your family, and peradventure you were in deep conversation with a member of your family that needs your help, they'll think you're uninterested in helping them, and this might put an ugly strain on your relationship. Think about it, do you really want to know every time a game app has an announcement? Isn't it better to spend those few hours communicating with the most important people in your life and being present in the moment.
Practice withdrawal occasionally and do things that'll help your family grow together
You won't grow together as a family by sitting in different rooms and texting. Growing together as a family happens when we help out our kids with their science projects, play games together and tell jokes —even if they're bad jokes.
Simply try doing the good old fun activities with your family away from the invasion of technology and social media.
Making sure your family isn't adversely affected by the influx of technology, and also taking intentional steps to strengthen your bond in this technological age is so important, and that's why these measures should be put in place. That way instead of losing yourselves, technology will only be an asset— and that's exactly what it should be. For more great tips click here.