Financing can advance the growth of your business, but it's imperative to approach it accordingly. If you don't understand the difference between good or bad business debt, it can damage your business.
If you're in heavy debt and you are unable to pay any more, you better stop spending money and act fast. This is what most people assume, but in the business world, it could bring your business to a screeching halt.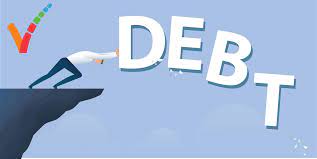 American Made Home Solutions has an amazing system that literally works with all the algorithms that the credit companies and banks and lenders use. The best part is it literally works together with the current money you have. We will plug money that you're currently bringing in that into our system and it will create a plan for you based on your actual numbers. We set it up to meet your needs so if you say you want three months of savings in my savings account or you want six month emergency fund set up, we can do that
If you know you need this much money set up because you know your son has band camp at the end of summer and it's going to be $500, we can add that in there. You put all of the things that you already know are going to be there and prioritize them.
You're the one in control. Then the AI technology tells you based on your income. "Pay this amount now on this bill and pay this on that bill." All you have to do is follow the plan, in doing so, we are helping thousands of Americans who are becoming debt-free, even on their 30-year mortgages, in as little as 5 to 7 years.
As business owners, we have seen it in our own lives, as our business debt has gone down drastically, when we literally thought it was going to be ten years before it was paid off, and it was paid off in three. We know other business owners who have had millions of business debt and they've had it paid off exact same way, using our exact same system, in a fraction of the time. Why? Because it's a computer that does the math. It's like having 20 accountants working for you all at the same time. So it's doing all the math and calculating so you don't have to!  Isn't that why we hire employees to help build and grow the business by multiplying our time and effort and reducing the capacity for mistakes?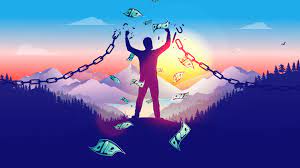 So if you're interested in learning how to have a plan to create financial freedom for you and your family and have a plan to pay off your debt no matter what the debt is, no matter how big it is, then you're going to want to click on this link.
When you do, you'll see videos explaining our process and you'll have a chance to sign up for a free consultation to see if it is right for you. Let freedom ring, your financial freedom! Sign up today!"To achieve what one percent of the world's population has (Financial Freedom), you must be willing to do what only one percent dares to do. Hard work and perseverance of highest order," said Manoj Arora.