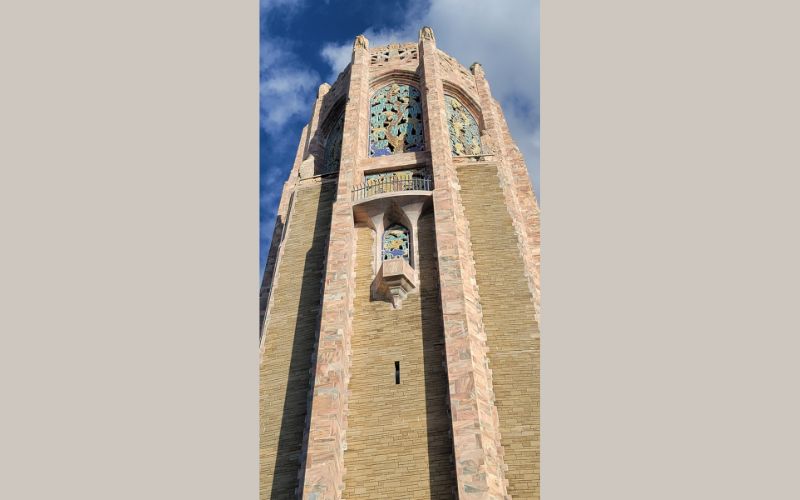 When folks travel around the world, oftentimes their attention gets drawn to things or areas that are missing from their everyday world. So they find something that they never even heard of or they experience the different perspective someone else might have should they have lived with those items or places around them.
For instance, in the Pacific NW, we are surrounded by gorgeous mountains that have extreme elevation gains that can take days to scale and be extremely dangerous. Yet someone who grew up in the Smoky Mountains area if they pictured mountains in the Pacific NW about the same size as the Smoky Mountains, they might think they could do several day hikes and see all of them. Where someone from the Pacific NW would look at the Smoky Mountains and say what mountains we barely call those hills from where I'm from.
Edward Bok was born in the Netherlands, but moved to America when he was sick. When he was an adult it was not uncommon for him to travel to Europe. In doing so, he realized how much he loved the towers of Notre Dame and the various bell towers throughout Europe and wondered why America had none.
Under his management, The Ladies' Home Journal became one of the most successful and influential publications in America and the first magazine in the world to have one million subscribers. Bok was a champion of social causes and an environmental activist in public health and the saving of Niagara Falls. He always believed we should leave the world a better and more beautiful place because we were in it. While he was looking toward retirement he set out to do just that.
He created and built the Bok Tower and gardens in Lake Wales, Florida.  This is no ordinary tower.  It is a Carillon bell tower and is often referred to as the singing bell tower.  They have free concerts 3 times a day giving carillonneurs the opportunity to showcase their amazing talent.  Then Bok had Fredrick Law Olmstead Jr to design a peaceful and serene garden across this expansive 92 acre historic landmark.  It is absolutely stunning in person to see it and hear it, but to be able to watch the talent these musicians have to be able to play it is amazing.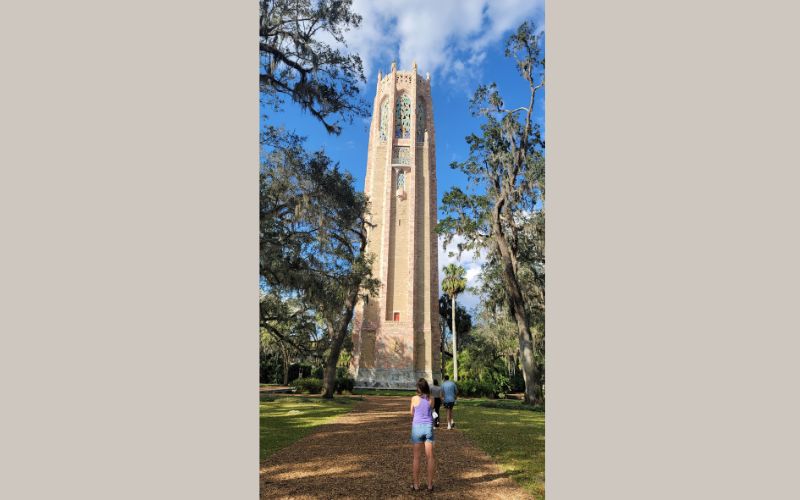 Here was a man who saw beauty around him and wanted to bring it to the community where he lived and forever preserve it for generations to come. The area that he built the tower on is known as Iron Mountain and it is the highest point around, yet at 298 feet, us pacific Northwesterners barely even noticed, while others were practically winded from the elevation gain. I guess when you've lived most of your life at sea level and never really climbed real mountains, it would be quite the trek. While we lived at 1000 feet above sea level and often would spend the day hiking between 3,000-10,000 feet.
It definitely gave me pause to reflect on my history lessons and while the folks who crossed the Appalachian mountains may have been strong people, the Indians and pioneers who chose to cross true mountains of 3,000-12,000 feet seeking a place to call home, gained a far greater level of respect from me. It also reminded me that sometimes folks don't have a different opinion based on what they know to be true, but simply based on experiences and some folks lead very different lives than what I have known.
Just a thought, but maybe if we all remembered that we would have less arguments in the world and we might be able to come to the table and actually communicate and have enough understanding to find solutions.
Onto the next adventure…