 As we grow up, we often get so busy that we don't take much time to stop and look around or stare into the sky and look at the clouds or go star gazing. By the time night rolls around we are exhausted after another busy day, that we barely make it inside to sit down let alone observe the skies. Many times, which might also be because we have other things vying for our attention TV programs, kids events, scheduled meetings, etc. Since being out on the road, we have been able to be more intentional about our time and that includes evenings or mornings. So if we have no meetings to attend, and now have no kid activities to be at, and the added benefit of not having a TV or reception, we are able to enjoy the things in life that used to bring us such joy and wonder.
If you have looked at this week's picture you are probably wondering what on earth it is. Well as you know technology has come a long way and can do some pretty amazing things. I have a Samsung Note 20 and the camera on it is phenomenal. So one night when it was clear and we were in an area where there was not much light pollution, which are most of the areas where we camp at. When I see something out of the ordinary, I have learned to take a picture or to zoom up and take a picture. We actually have a 50x zoom on our camera that just does phenomenal pics.
This picture was taken in the crisp December skies above Jonesboro, AR.  It struck me as odd and even more so as I zoomed in on it.  At first, I thought it was a star, then the more I looked at it and analyzed it, it appeared to be more of a door opening and something inside of it.  Just in these 2 shots you can see the distinctive shape of a rectangle, not circular or nebulous shaped as stars are.  We have others that were taken moments before or after and it appears as if the door is closing.  So if it's not a door maybe it's a window, so maybe the phrase windows of heaven, could have more truth to it than you thought?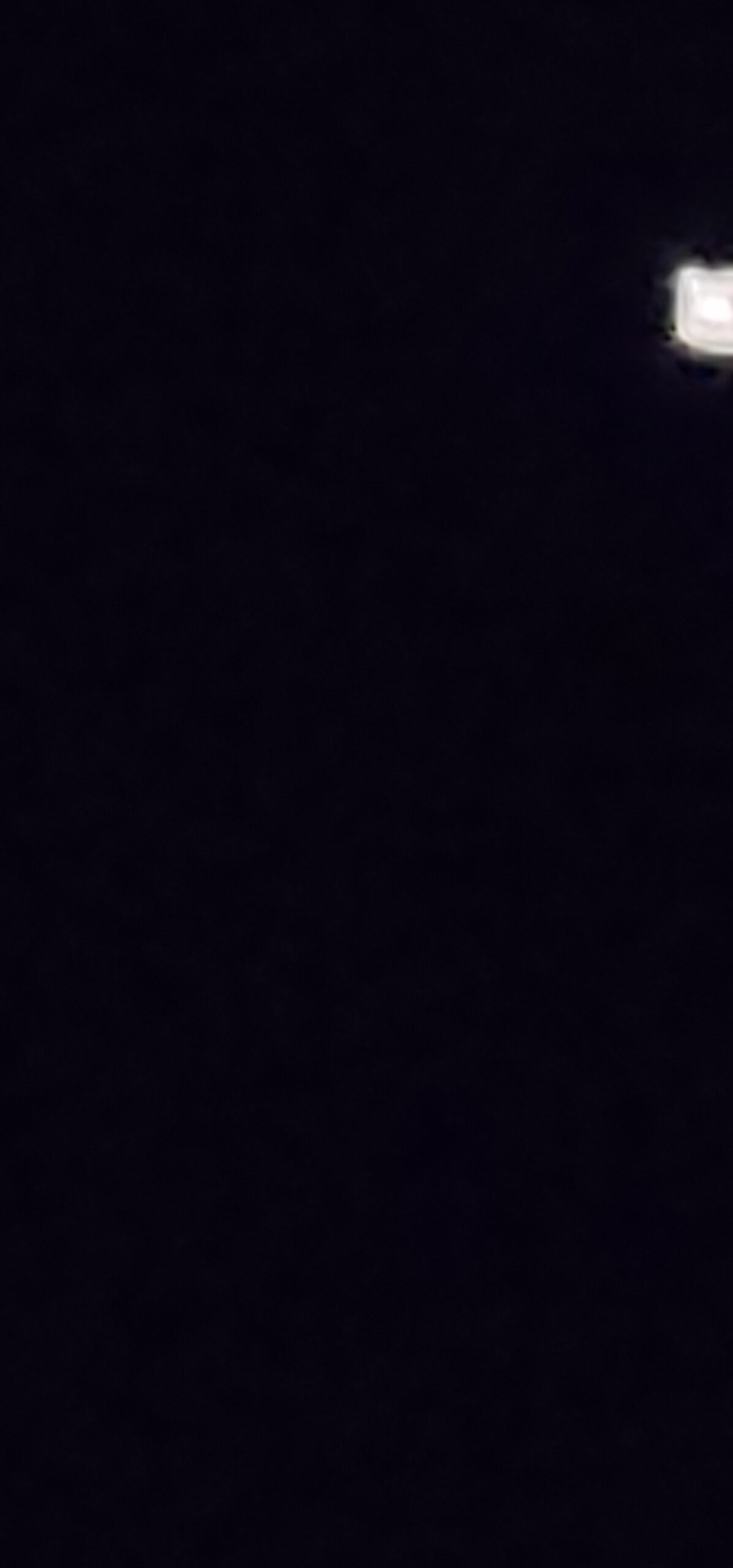 Tell me what you think it looks like to you? I would love to get your feedback. As we have travelled the country, we have many more great shots of the moon and all it's craters, and various things we have spotted in the sky, that are very hard to describe. If you would like to see those pics, drop your email and I'd be happy to send them to you.
Taking the time to be more intentional about little things like watching the night sky or watching the clouds, has certainly brought more joy and wonder back to my daily life. What might do that for you?