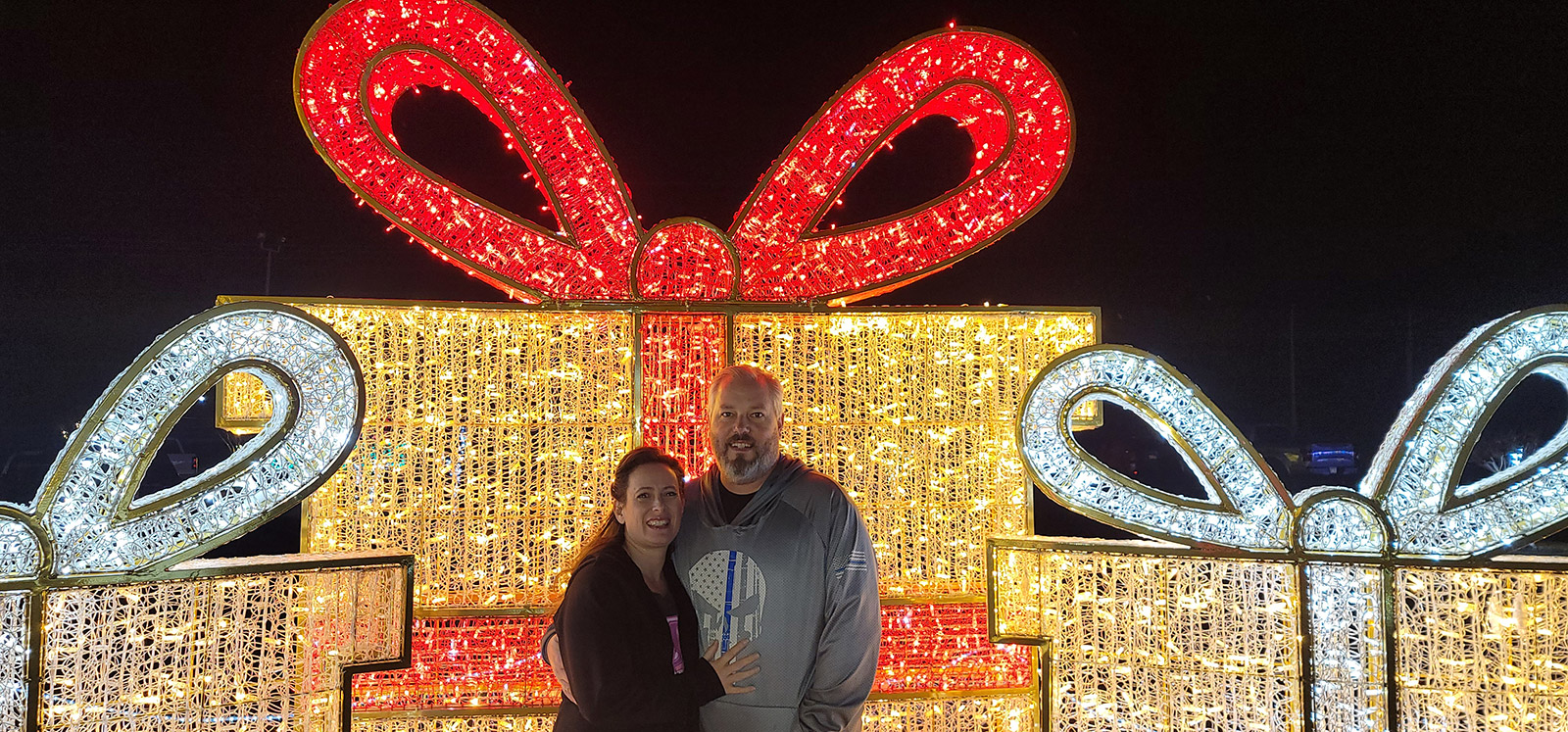 So, it was definitely different being away from home our first Christmas and Thanksgiving.  Instead of our normal gathering of friends and families, we were able to seek out new friends and new things to do.  This first season away we found ourselves in Jonesboro, AR, getting one of our executive rentals set up. One of our previous times we had been here, we made friends with some of the construction workers and frisbee golf camera crews who were parked at the park with us, as well as the park owners, Peggy and Tom Northern.  Tom celebrated his 80th birthday while we were there.
It is always fun for me to hear how although we grew up in different areas of the country, things weren't that much different. He remembers walking around town with his little red wagon and picking up parts to build a washing machine for his mama. I remember walking around town gathering glass bottles and aluminum cans to recycle to have money for food and clothes. He remembers walking from one end of town to the other, just like we did, because buses were luxuries. How you used to be able to give someone a ride and not have to worry they were a serial killer. When folks were still neighborly because they hadn't been frightened by everything the TV was putting out, mostly because many didn't have one. Although I'm much younger, I didn't grow up with TV. My mom had a 13 in black and white that sometimes she would bring out for us to watch Disney's wild kingdom or the wonderful world of Disney on a Sunday night. So, it was a luxury for sure. But consequently, folks like Tom and Peggy, Kurt and myself, can talk to just about anyone because we learned those skills from a young age.
It makes me sad for all these young folks now who have such awkward social skills because their parents and society allowed them to isolate and do what they wanted instead of what the family needed or wanted collectively. Young people bring such joy, energy, and hope to gatherings and I'm thankful I did not grow up in the Victorian era, where they were to be seen not heard, I'm sure they would have stoned me. God created all of us with a uniqueness that only they possess, and those special gifts are meant to bless others and society as a whole. If they are locked away in some house somewhere, they do not go to anyone, including the possessor of the gifts. When we share those gifts with others, we are also blessed in the process of it.
So, although we had to think outside our box of what the holidays looked like in the past and figure out what the new ones would look like, it was still a wonderful time. It was weird not to have snow and only be slightly cold, we got to see some amazing things, wait until next week's blog, you won't believe your eyes!!