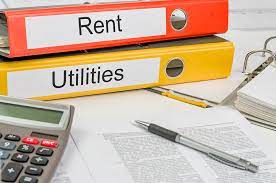 There is a way where those bills could be billed back to tenants through the RUB system and get that back into the hands of the tenants. Oftentimes those tenants and residents are completely unaware of their bill. So, what happens is then they just use as much water and electricity as they want and there's no opposite accountability effect. And so, by increasing that to them, it allows them to start thinking about that and you're able to reduce those expenses.
Sometimes putting recycling stations on your properties is another way to reduce expenses. The reason that is because by putting recycling stations where cardboard and such can be recycled, that's less going into the trash, which means less time being dumped, which then reduces the amount of money you're paying every month as an expense on your garbage fees.
All of these reductions of expenses help because if your income, is at $100,000 and then you have $90,000 in expenses, well now you only have $10,000 in NOI, net operating income. But if you have $100,000 of income, don't change the income, right? But you drop your expenses from 90,000, say down to 50,000, well, now you have $50,000 of net operating income and that is a difference of $40,000, right, in this scenario I just made up, right? If the cap rate in that market is 5% on the first scenario with $10,000 NOI the property would be valued at $200,000, but that same property with a $50,000 NOI would be valued at $1,000,000. That is an $800,000 difference.
There's other ways that you can fine tune that in respect to your specific property, with American Made Home Solutions and our asset management experience, we're happy to take a look at any deals that you currently have or ones that you're wanting to do, and bring our experience to the table and see if we can help you find ways to do that.
If you're interested in having a conversation like that, by all means give us a call 360-386-1334 or just send us an email info@americanmadehomesolutions.com. One of the best things about working with American Made Home Solutions is the experience that we bring 25 years in the industry over 5,000 doors brings a lot of value. So much value that lenders will not fund people on their deals if they don't have an experienced team member on the GP side. So, give us a call today!