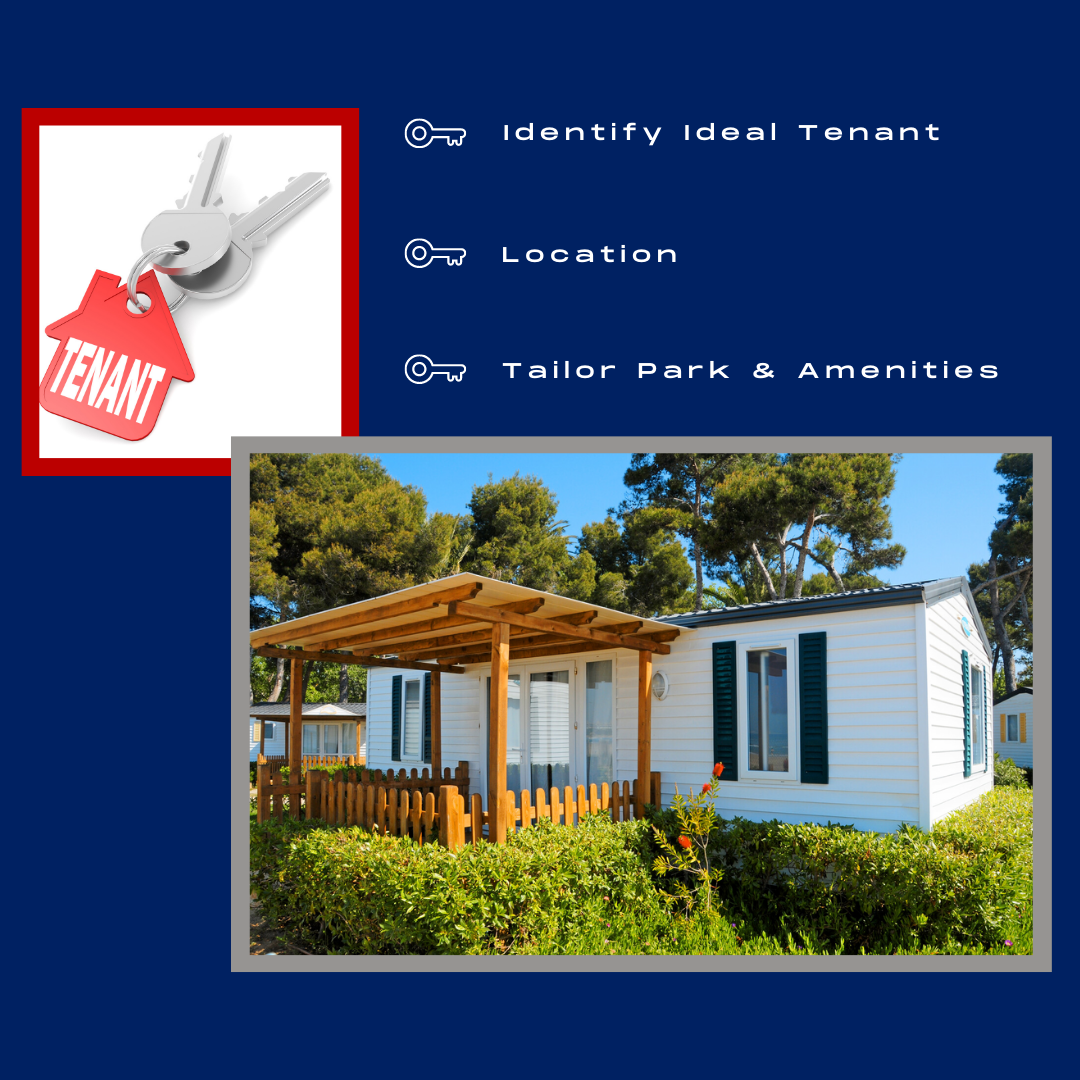 Mobile home investing is increasing in popularity among real estate investors because of high returns on investment (ROI) and low maintenance costs. But, as an investor, how do you choose your investment property? And once you decide and make that purchase, what's the next step?
Mobile Home Investing
According to US Census Data and Manufactured Housing Industry reports, 22 million people – almost 6% of the population of the United State – live in Mobile homes. There are also a reported 43,000 mobile home parks across the U.S.
Investing in mobile home parks offers several advantages for the investor – low overhead, low maintenance, cash flow, and lower annual tax obligations. And, according to SNL Financial, mobile homes are the only asset class with a shrinking supply and an increasing demand every year. In large part, this is due to the affordability and low maintenance of the mobile homes themselves. There will always be a need for affordable housing, and mobile homes have proven to be a popular solution to that need.
Identify Your Ideal Tenant
The key to success in this investment is identifying and attracting the right tenants, whether that is retirees, young families, or young professionals. Once you make that identification, you can narrow your choices of potential properties.
Retirees will usually be looking for either a long-term primary residence or a summer home to escape to when the weather turns cold elsewhere.
Young Families may be looking for a starter home with yard space for outdoor activities with their children. Or perhaps this tenant may be a young couple looking to own their home rather than rent an apartment.
Young professionals are usually looking for somewhere that allows them to balance work life and home life.
Identify Potential Investment Options:
Once you have identified your ideal tenant, you can begin to look for mobile home parks for sale that provide for the needs and wants of that tenant group.
Retirees will usually look for a community clubhouse for gatherings and events. They may also want yard space for a small vegetable garden or flower beds. Ease of access to community amenities is also important to this tenant demographic.
Young Families want to be in a decent school district. They also look for yard space, nearby shopping, and medical care. In addition, families with children want to be near parks and entertainment options. Having access to a community center for birthday parties and an outdoor play area or even a pool with a kiddie pool area is also a big draw for this group of potential tenants.
Young professionals usually want to be in an area with public transportation nearby, but also entertainment options like nightclubs, museums, concert venues, etc. They may also value a community center for activities and events. A pool would likely appeal to this group of tenants as well.
AMERICAN MADE HOME SOLUTIONS
At American Made Home Solutions, our mission is to rejuvenate neighborhoods and increase the standard of living by improving the overall quality of housing for the residents. Our team of experts includes real estate investors who are always open to new investment opportunities – including partnering with mobile home park owners and other investors who want to take advantage of this option.
Purpose-driven investing sets American Made Home Solutions apart. We utilize investing as a vehicle to provide support and security to struggling families in America. We believe in living with an abundance mindset that creates opportunities to serve our neighbors while striving for lucrative investment returns.
We have a strong understanding of what it takes to balance front-end operations with back-end strategic planning. We believe in leading through strength, respect, and a relentless pursuit of excellence. Our diversity and depth of operational management leadership experience within Fortune 500 companies give us a level of professionalism and exceptionalism that is unmatched.
CONCLUSION
Investing in mobile home parks is an option for real estate investors that is becoming more popular. With more than 22 million Americans living in these communities across 49 states, it is a stable option for investment that also generates a sustained cash flow through any market.
Working with the experienced professionals at American Made Home Solutions can help you better understand this investment opportunity. And, should you decide this is an option to pursue, our experts can help you better navigate the process or even partner with you.
Contact us today for a consultation. https://americanmadehomesolutions.com/contact/