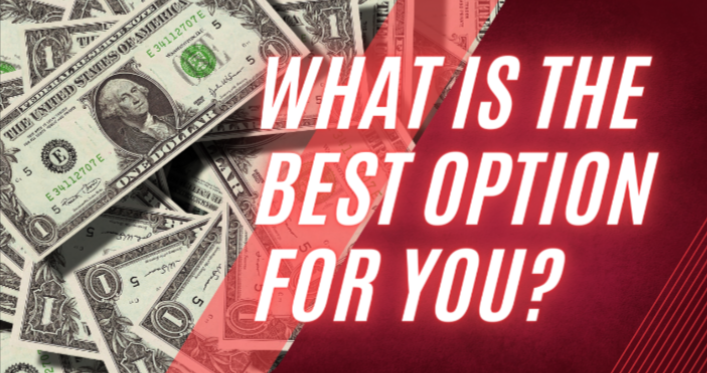 Stress and Anxiety can just be overwhelming. And one of the things that we want to do is we want to encourage you to give us a call (360) 386-7493. If you're ready to talk to someone who knows about investments, ins and outs of different strategies. Not just one, put your money in the stock market. Let my system tell us what the best thing but you actually want to talk with somebody who has knowledge of different markets and different real estate. You want to have someone that you can call and you know it's going to be handled, it's going to be taken care of. You're going to get the returns you're hoping for and you're going to have security and peace of mind. We have other opportunities that are outside of the norm, right? Most people would never consider themselves as they've always wanted to be able to invest in real estate, but they don't know how is that possible, and we can go through and explain all of that.
We can also go through it and show you how come the numbers can be so much better than the stock market, as well, as having the security of having an asset-backed investment. So if that's the one is like you and you're looking for someone that has the experience and knows how to handle the situation and can deal with that. You need to give us a call (360) 386-7493. When you do we'll be happy to set up a free consultation where we'll sit down with you and we're going to just give you the options and you just decide what you want to do or don't want to do again. These are all your choices, but you can't make the best choice unless you know what your choices are. So I encourage you to call Today (360) 386-7493. Set up a time when we can have a consultation with you and we can look at your investments if can see how and where you might be able to make some changes. That might provide you more security, not security in the sense that all our risks and all opportunities have risks, right? But security in the sense of peace of mind of having something physical and asset-backed, as well as the opportunity, To have better income returns things of that nature.
So if that's you, give us a call today, if you're ready to work with someone with experience knowledge, and confidence that we can get the job done as well as an entire team backing us up, then you want to call today we look forward to talking to you soon. See you next time!